Mission Statement
Photipherals seeks to exploit technology to enhance the capabilities of digital cameras, camera accessories and equipment, and the photographer.
Product Philosophy of Photipherals' Founder

"When I cannot find the solution, I design and create it myself. I am an accomplished photographer and design engineer. When available camera accessories fail to solve a problem or do not offer the best capabilities possible for the investment, I want to design and create it myself.
"Although the product development cycle remains slow, we have an exciting and evolving product portfolio we will be bringing to you that you'll want to follow. Our goal is to offer photographers unique products that focus on exceptional utility, value and performance."
-Richard (Rick) Beitman
Richard Beitman, Sr. created Photipherals as a vehicle to offer applied engineering solutions for challenges digital photographers face in both field and studio settings. He has more than a quarter-century experience pursuing his passion in photography and science. His first patents were in the optical technologies. He has worked technical solutions in the optical and electronic sciences for clients in the space, defense, nuclear energy research, medical, and consumer industries. He has authored numerous comprehensive technical guides for electronic and optical technologies. He also has extensive experience in power design, which translates well into battery powered consumer products. He is an avid photographer, with his work hanging in private and corporate collections.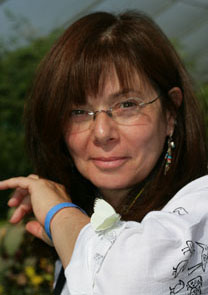 Lieutenant Colonel Adrienne Campbell (USAF, Retired) is vice president of Photipherals. Her area of expertise comes from more than 25 years as an United States Air Force public affairs officer. She has developed national level information campaigns using print and electronic media, has scripted and directed numerous informative videos, and has served as a spokesperson for the Air Force. She is also an avid photographer, painter, and art enthusiast.